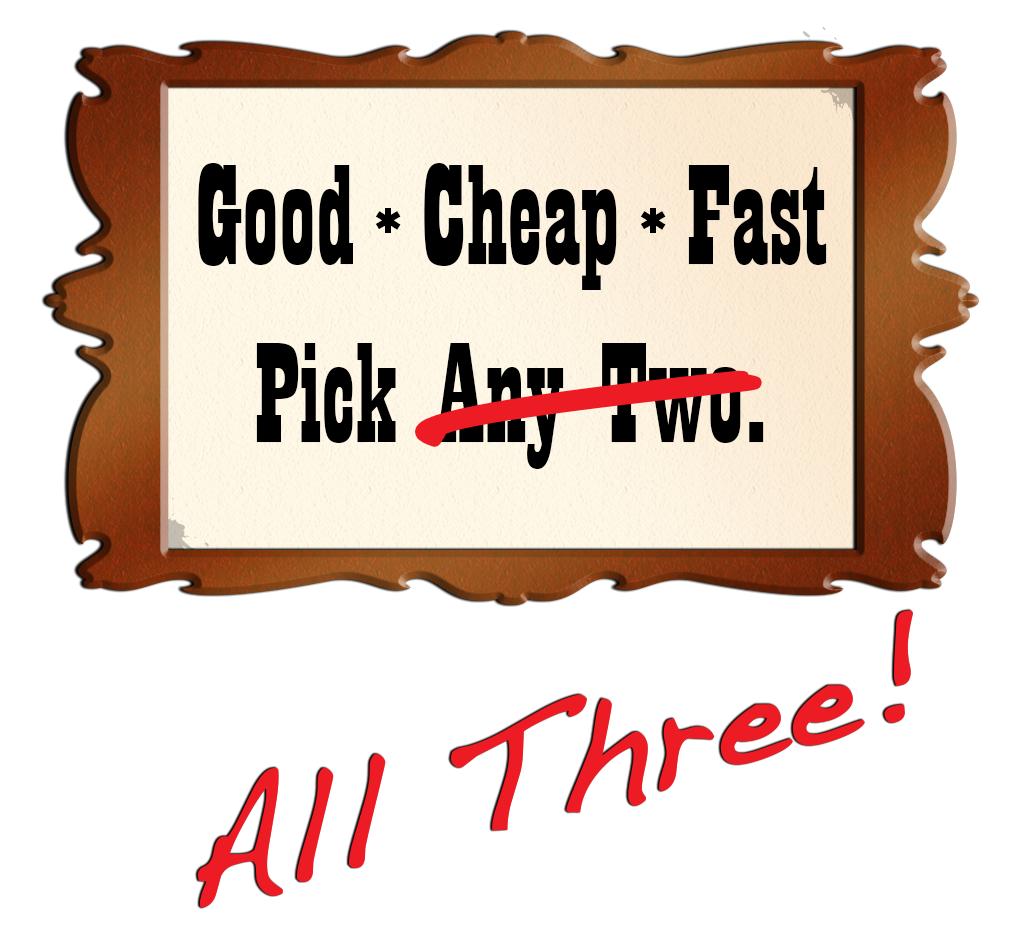 The FSBO System® is not just "Good," it is the Very Best way to sell!
Successful! For 24 years, good markets and bad, our clients have had a 

better chance of success

 than agent listings.
Impeccable! In over

4,000 transactions,

there has never been an ethical, regulatory, legal or security issue for the Company, any employee, any seller, or any buyer.
Patented! The FSBO System® is so good, it was awarded the first two 

patents

 ever issued for a home-selling process.
The FSBO System® is not just "Cheap," we offer the Lowest Fee – by far!
Our fee is just

1.5%,

plus $495 for materials.
That's it. Unlike any other real estate company, most of our clients

DO NOT pay a buyer's agent,

so they save about 4.5% of the normal 6% commission.
How much is

4.5% of the value of your home?

Thirty, forty, fifty thousand dollars?! What would you do with all that money?
And if you

already have a buyer,

our Write It Up! Program is just 0.5% plus $295.
The FSBO System® is Fast and Easy!
Fast! For 24 straight years, good markets and bad, our average client has

sold faster

than the average agent listing.

Easy! For example,
* There is

no selling

with FSBO System® (Your home just sells itself)
* And there is

no staging

either (a waste of time and money)
* Your home is shown only on weekend afternoons. (The rest of the week, your home is still your home).
What is the FSBO System®?
In this hot South Florida housing market, you don't need a 6% middleman, but you DO need a licensed real estate professional on your side.

The FSBO System® is a proven, patented process for selling your home. It involves teamwork. Basically, you do what you do best, and we do what we do best.

We begin with the fact that you know your home better than any Realtor. So you are in control.
* Homeowner – You start by putting your home in show condition – something you would do anyway. Then, using our online interactive tutorial, you create your marketing materials, show your home, and keep track of your results. Bottom line: For most clients, it only takes a couple of evenings in front of a computer plus a few weekend afternoons.
* Your Counselor. To succeed, you will need professional help and advice. For that, you will have the personal services of a licensed, specially trained Realtor called a FSBO System® Counselor. He or she provides show condition advice, objective price data, help with disclosures and other legal requirements, a listing on MLS, Zillow and the other sites, signs, and other marketing materials, coaching throughout your marketing process (our market feedback system is the basis for one of the patents) and guidance through the closing process.
Bottom Line: You get as much personal care and professional assistance as you need.

Call for full information (954) 319-7517.
FSBO System® Founder and Broker Kirk Wickersham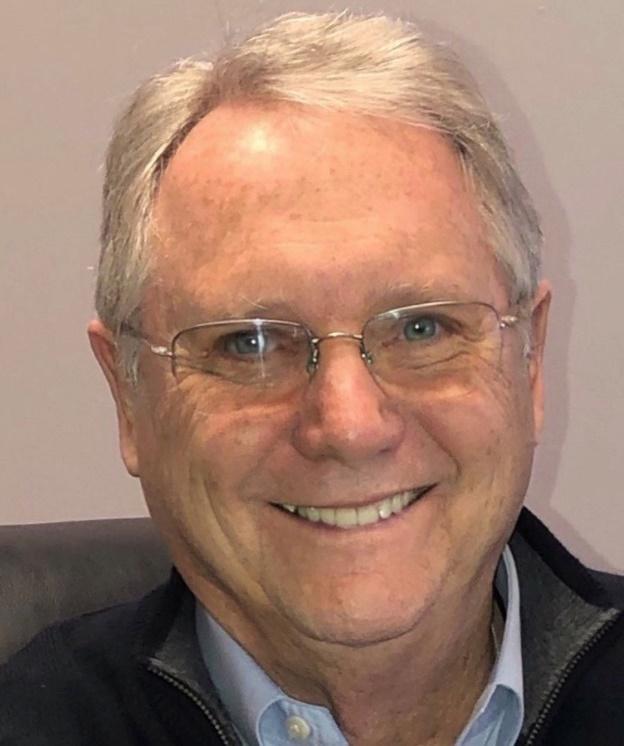 Kirk graduated from Fort Lauderdale High School, the University of Alaska, Yale Law School, and, just for good measure, he earned a Master's in Urban and Regional Planning from the University of Colorado. He is a lawyer and real estate broker, a former Chair of the Alaska Real Estate Commission, and a former Regent of the University of Alaska.
Kirk created the FSBO System® in 1995. Over the years, he and his team have helped about 4,000 clients save over fifty million dollars in commissions. He is the broker of the FSBO System® office in Fort Lauderdale.

With the patents, FSBO System® has embarked on a national Expansion Program.
More Information
Yes, our 24 years of client statistics are not from Florida. But, with minor differences, the home-selling process is the same everywhere. The FSBO System® is legally compliant, and works just as well, in Florida as it does everywhere else. 

So, if you would like to be the next FSBO System® success story, and put an extra thirty, forty or fifty thousand dollars in your pocket….

Or if you're a Realtor interested in becoming a FSBO System® Counselor….
Call, Text, or Email Us Today!
© 2022 FSBO System® Florida, LLC
Kirk Wickersham, Licensed Florida Real Estate Broker